Mitglied seit

01.04.2008
Beiträge

962
Reaktionen

8
BWCL is the oldest and biggest clan league still up and running when it comes to foreign broodwar. Accompanying the launch of season 53, which was just recently announced, this interview series will aim to introduce to you, dear reader, all clans playing in the premier Division A.

Of course most fans and players reading this will already know the teams, the players and perhaps the last seasons scores. However, there is much more to know.

The intent of this interview series, is to shed some light on the identity and the backstory of each clan. Baring this sentiment, dear reader, I would like to take you on a journey of origins, stories and ambition. We shall set out to uncover how and why these clans were founded, we delve into their rich history and bring to light what drives them to compete in the highest level of foreign BW team competition.
I want to work out how they differ, what makes them unique and what a league like BWCL means to the clan leaders.

For that noble purpose, I will be releasing interviews on our main forum https://broodwar.net/forum/forums/bwcl-forum starting this week. The first of which starring Red.W4rr10r, fearless leader of Clan Red.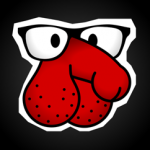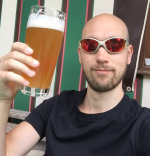 1. Please introduce yourself! How old are you, where are you from, whats your favourite German dessert? Tesagi? Yes or no!
Red.W4rr10r: Haha, ok.
Hey! First off, thanks for having me here I'm RedW4rr10r, am 31 years old and I'm from Germany. Yes, tesagi best!
2. You didn't name a dessert man! Perhaps we need to cancel this interview if you're not serious!
Red.W4rr10r: Oh - I was wondering why you'd call "tesagi" a dessert anyway, favorite dessert? hm, ... home-made protein ice-cream!!
3. Okay, now that the protein-ice is broken, why don't you tell us about how clan Red was founded, what was your drive to do so?
Red.W4rr10r: Clan Red wasn't founded per se, but more evolved into a clan. My online aka has always been RedW4rr10r and I was mainly sitting around in my home channel "op red" on iCCup and US East. So upon meeting cool people in games, on ladder, on any other other occasion on ,mainly iCCup, I told them to join my channel to stay in touch. After a short while, that was in around 2012, we ended up being like 8-10 people. It was cool to get online and see your friends around as well and play with them. At that point we were only Germans hanging out in op red, but we weren't a clan yet. Everyone had their own nicknames, partially even with other and older clan tags. Over the years the numbers of our gang grew and grew. I even held annual birthday LAN parties with a bunch of them, the very first one with you, Cele, and KuH. I miss those times!
One day, as StarCraft: Remastered and the revival of BWCL was announced, we considered signing up for the beta-season and thus calling us a clan. So, Clan Red grew around me and us and it just turned out we'd call ourselves Red. Simply because we were in op red, my name had Red in it and thus people made me the leader. Note: I was pretty active back then (imagine that, yeah). I honestly tried to take this position as seriously as I could. I mean, nothing between me and the players changed really, I just took care about all the boring... err, I mean administrating stuff. Between our decision to form a clan for BWCL and the actual start of BWCL, our clan kind of exploded. We got tons of new members and started to be international and not germans only. Thankfully, the announcement of Remastered and BWCL's return brought quite the influx of new players into the scene, so that we ended up with three squads total for the beta season. I was crazy enough to manage them all on my own, with a bit of help from a few others, when needed, and partake in the clanwars myself as well. That was fun but exhausting. After the season had finished, I actively looked for people to be squad-leaders, so I didn't have as much to do anymore. Talking about my drive to lead a clan, it would not have been possible for our clan to exist up to this day, if it wasn't for the big help I received by KuH, Fischei, cReAtiVee, LML and FakeFin as the "main actors" as well as other members who took over administration stuff. Those guys do the important things today. Meanwhile, I'm more or less the clan leader on paper.
4. So, if I understood you right, BWCL as clan league was one of the driving factors for you to transition your group of friends with whom you already played on a regular basis into a real clan?
Red.W4rr10r: Yes, that's correct. BWCL channeled our inner warriors and we wanted to see where our abilities were. Also, with Qikz' STPL we saw another big opportunity to play against other strong clans. On a side note: I think we can even call ourselves pro-gamers considering we won
100 bucks from Rookie Team League.
RTL was a really really fun league, we all enjoyed participating.
5. What role plays team competition, such as BWCL, for your clan?
Red.W4rr10r: I think competing with other clans, especially in higher divisions, is a great opportunity for our members to play against top players in the scene. Some members actually seem to be more motivated to play because of that.
6. What is your season goal in Div-A? what are your general goals for BWCL?
Red.W4rr10r: YES! We have ascended into Div-A. As the results were final, we were hyped to play against SouL and iRk again. Of course, we're going to give our best and try to win BWCL as we once did.
7. Have there been any important changes to your roster this season? Is trying to actively improve your roster that a thing you care about?
Red.W4rr10r: As for roster changes, the only actual thing that changed is that by closing our B-Team, we're left with one only one squad. For weaker players, this might be a little demotivating but on the other hand it's great to see those ones stepping in to prevent walk-overs, if we can't field enough players for a lineup while seeing them being successful at times as well!
8. Please name five things that characterise Red in comparison to other clans? What makes Red unqiue?
Red.W4rr10r: What makes us unique is definitely our logo, it's obviously the best one and shows that we don't take ourselves too seriously and are a bunch of mainly german people that have fun together, on the battlefield that is

.
I'd say team spirit is a big thing as well, just like supporting each other in clan wars and practice matches. Something I really appreciate is to meet up for some nice Brood War LAN parties, we had quite a lot of them in the past, those were some really great days. Ok, so one more thing since you asked for five: We have the most beautiful Dödel anyway!
9) Any last words or shout outs?
Red.W4rr10r: I mentioned them before, but at his point they definitely deserve credit again: Fischei, LML, FakeFin and cReAtiVee. And albeit inactive for a few years already, KuH as well. Without them we wouldn't be where we're at, let alone being an active clan up to today.
10) Okay thanks for the interview Red.W4rr10r!
Red.W4rr10r: The pleasure is mine, thank you for having me! I thoroughly enjoyed it!
Thats it for our first interview series. I'll be coming up shortly with the
next interview
with BlackSun, current leader of the oldschool clan
Aeterna Societas Honoris, or ash~

In the meantime, check our casts for the very first week of Season 53 https://tl.net/forum/brood-war/572308-bwcl-season-53-starts-the-2nd-of-may

or TL event calendar: https://tl.net/calendar/
​
Zuletzt bearbeitet: